Discover how Reach the City works and get started today:
- Watch a Video -
This is how Reach The City Works. Find out about us and what we do!
Welcome to Reach the City, a resource for churches who want to make an impact in their community one person at a time. Reach the City is a church-wide 40 Days of discipleship and personal outreach campaign that will take every believer on a journey through the 1,2,3 challenge.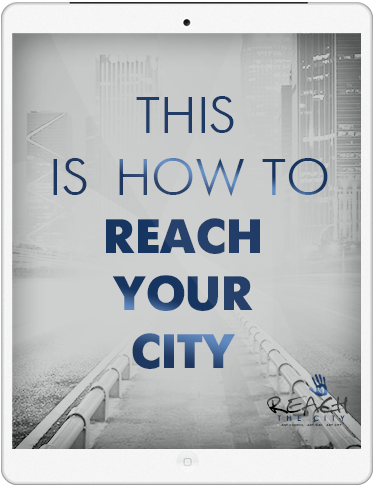 Reach the City Available in Two Formats!
Church Challenge Kit:
1.) A six-week sermon series for adults, youth, and children's ministries
Each sermon series has its own professionally created videos, which powerfully illustrates the principle of the week. Also included are Power Point templates, bulletin inserts, and promotional artwork to advertise the series.
2.) A six week small group/Sunday school series on personal outreach.
These are professionally created videos that are 20 minutes in length and empowers small group members to live a life that wins while winning others. The kit comes with one leader guide and one student guide.
3.) 3 copies of the book, A Life that Wins
Participants read a 40 day devotional book, A Life that Wins, which explores five principles of a winning life. The book empowers believers to make one life changing decision and fulfill the 1,2,3 challenge. Additional copies available for purchase.
4.) Complete field manual for pastors
The field manual will instruct churches on how to accomplish 3 days of outreach in their community. Filled with practical and inexpensive ideas to help individuals, small groups, and churches serve and reach their communities through this manual that serves as the pastor's playbook.
5.) A socially integrated website accessible to every member of your congregation.
PURCHASE THE CHALLENGE KIT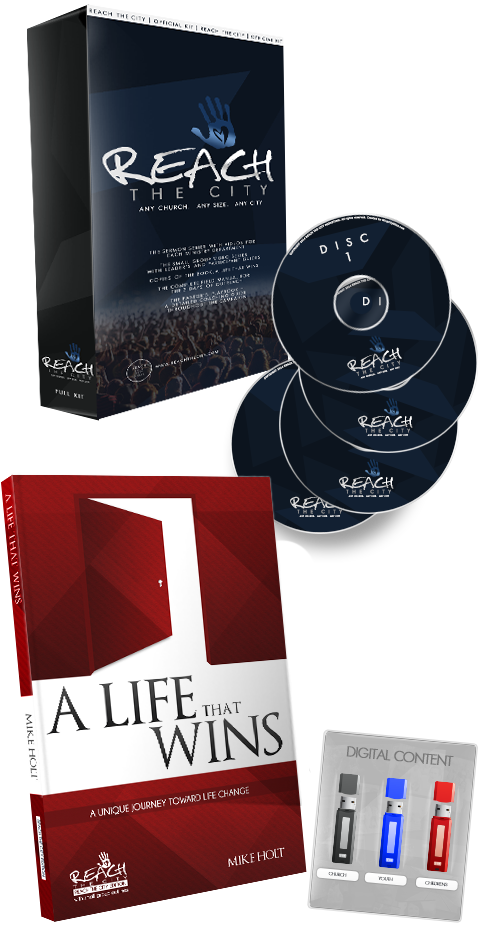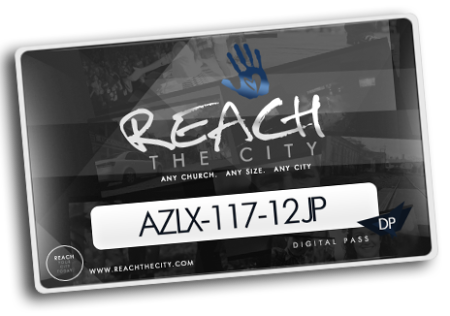 The Digital Pass
Purchase Reach the City with this option and receive a digital code that will enable you to download the entire campaign directly to your computer!
PURCHASE THE DIGITAL PASS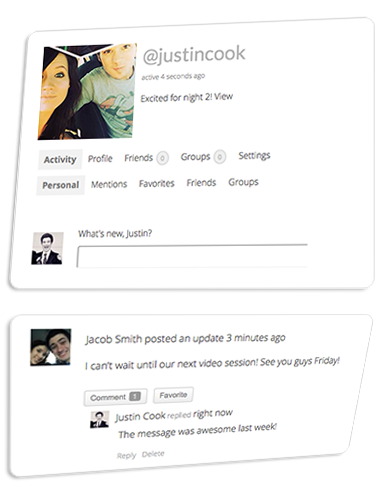 A very Social Journey
Sign up with our FREE social network to take the journey with your Church. In the Reach Network you can stay connected with people who are also taking the challenge to reach their city! The Reach network will help you connect with your church group to stay up to date on the latest classes, video sessions, and outreaches. It provides a clear and fun source of connectivity for your whole church while going through Reach The City.
SIGN UP FOR THE NETWORK
Don't Just Take Our Word For it.
Reach the City really works. Hear what our friends say.
Recently, we incorporated Reach the City's plan for a day of outreach. In 4 hours, we touched about 4000 people with the gospel in tangible ways with just 150 volunteers!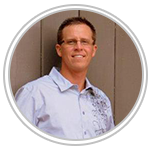 Pastor Jeremiah Hosford
Pastor Abundant Life Church
More From Reach The City Networks
Learn more if you are a young adult interested in a missions tour!
CLICK HERE
Join the movement today! Saturday, April 5th 2014
CLICK HERE